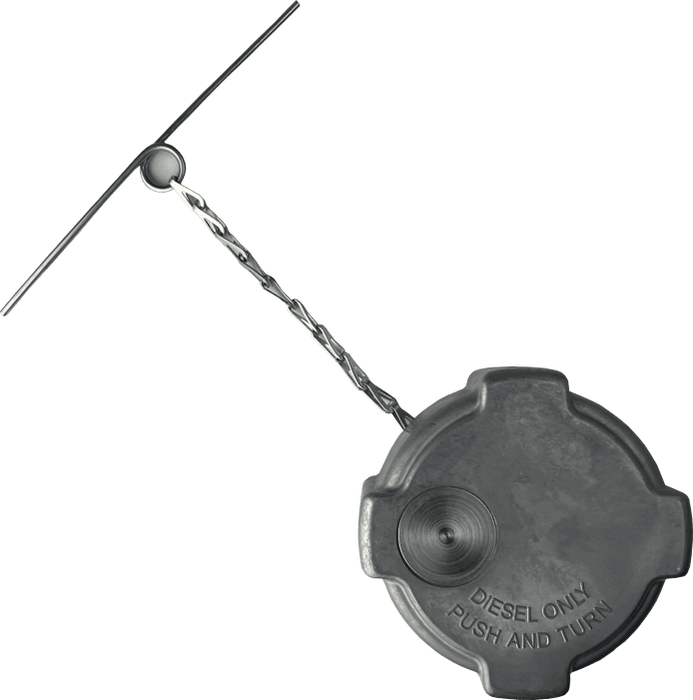 Freightliner Fuel Cap Cascadia 1/4 Turn Non Locking FTA-C-92
Original price
$44.95
-
Original price
$44.95

Product Features
One Freightliner Fuel Cap 
Freightliner Cascadia cap compatible 03-37017-000
Freightliner fuel caps made in America
Push and 1/4 turn style cap
220 Degree Fahrenheit Thermal Relief

Fuel Cap ID of 3 1/2" (check sizing before purchase)

Only will work on Freightliner trucks

8.0" Chain & 6.5" Bail

Part#FTA-C-92
Product Description:
This fuel cap is for Freightliner trucks and is compatible with the Freightliner Cascadia part number 03-37017-000. This American-made fuel cap features a convenient push and 1/4 turn style for easy access. In addition, the fuel cap has a 220 Degree Fahrenheit Thermal Relief for safety and a Fuel Cap ID of 3 1/2" (make sure to check the sizing before purchasing). The cap comes with an 8.0" Chain & 6.5" Bail, and it is a reliable and durable solution for your Freightliner truck's fuel tank needs. The part number for this fuel cap is FTA-C-92. 
Looking for a locking fuel tank cap? Click here!
Cross Reference
| Name | Part Number | Notes |
| --- | --- | --- |
| Freightliner | 03-34466-000 | |
| Freightliner | 03-37017-000 | |
| Freightliner | 0334466000 | |
| Freightliner | 0337017000 | |
| Freightliner | A03-25798-000 | |
| Freightliner | A0325798000 | |
| Velvac | 600148 | |