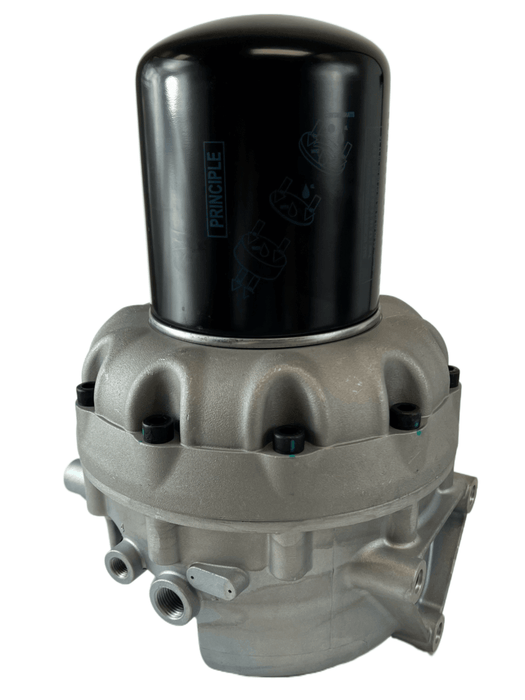 Haldex Type Pure Air Plus Air Dryer 12V, (170.DA33100)
Original price
$399.95
-
Original price
$399.95

Product Details:
Type: Pure Air Plus Air Dryer

Voltage: 12V

Assembly: Complete

Control Port: 1/8" NPT

Safety Pop-Off Valve: 3/8" NPT

Supply Port: 1/2" NPT

Delivery Port: 1/2" NPT

Part Number: 170.DA33100

Brand: Automann
Product Description:
The Haldex Type Pure Air Plus Air Dryer 12V by Automann is a complete air dryer assembly that removes moisture and contaminants from compressed air, ensuring optimal brake performance. It features a 1/8" NPT control port, a 3/8" NPT safety pop-off valve, a 1/2" NPT supply port, and a 1/2" NPT delivery port. This air dryer is easy to install and is compatible with various vehicles.
Cross Reference:
Ford F4HS2A131CA

Haldex DA33100

Haldex DA33100X

Haldex N4250

IHC 2016744C91

IHC 2016744C92

Western Star 713013419