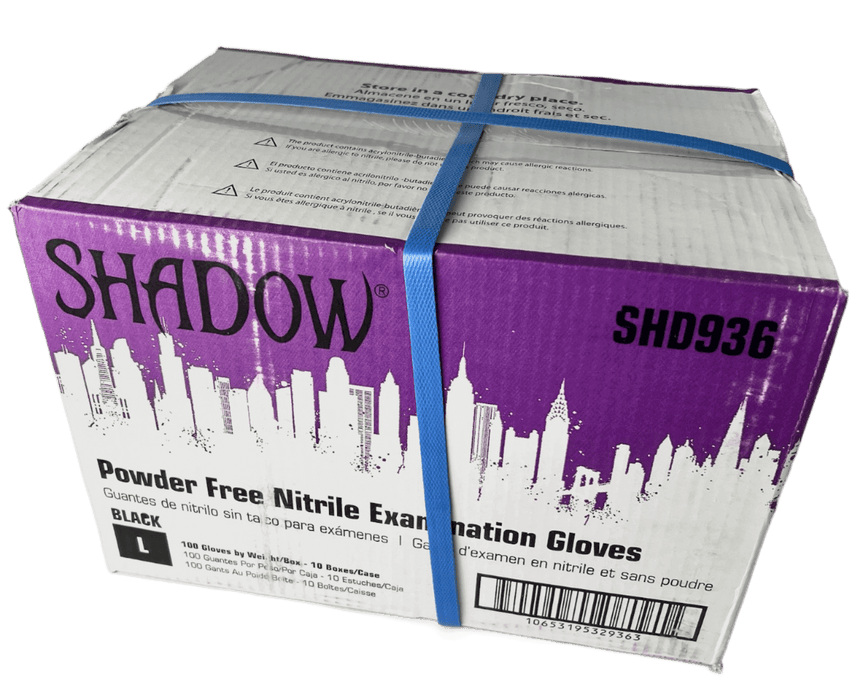 Heavy Duty Nitrile Gloves Case of 1000 L & XL Black Gloves
Original price
$139.95
-
Original price
$139.95
Product Details:
Powder-free
Black color Shadow Gloves
10 Boxes of 100 in Large Case
10 Boxes of 90 in Extra Large Case
Non-sterile
Ambidextrous
Single-use
Examination grade
Product Description:
Introducing the Shadow Gloves - Heavy Duty Nitrile Gloves! In this case, Nitrile Black Exam Gloves come packaged in 10 boxes. The Large boxes have 100 gloves in a box with 1000 gloves total. The Extra Large boxes have 90 gloves in a box with 900 gloves total. The gloves are six mils thick, making them ideal for use in harsh industries such as automotive, aviation, marine, beauty and hair, dairy, fire departments, industrial and manufacturing, law enforcement, plumbing, and painting.
The nitrile material provides superior resistance against puncture and tear and chemical resistance. These gloves are perfect for those seeking protection from dangerous chemicals and a secure grip in wet environments. The gloves also offer excellent strength, making them suitable for various applications. Our diesel technicians have tried and tested these, and they work perfectly as mechanic disposable gloves.